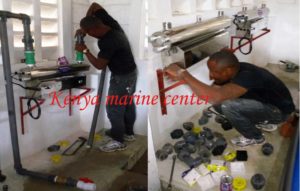 Our technician fixing the new model of UV sterilizer.
We want the best for our fish and the best for our customers! On this note,we are replacing our UV sterilizer with a newer model as time has taken his tribute.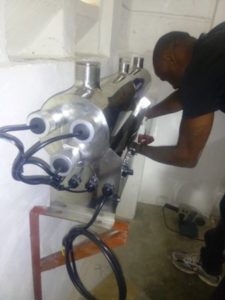 Installations going on to make our quality production even more advanced
We know that every investment in quality will pay back, or at least doubled. It is one and only of this kind in Kenya and we at Kenya marine center are privileged to have it in our facility. It means a lot of improvements to KMC community including our customers. I call it unique because of the following features; - Small Footprint - Easy to install and maintain - powerfuel and high sterilization rate - Long lamp life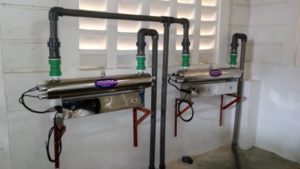 - Greater cell penetration - Highest quality hard quartz - Clear cap glow tells you your lamp is on - Optional wiper for easy maintenance This kind of sterilizer is ideal for our large commercial aquarium so that we can maintain the water and fish quali...