[caption id="attachment_3609" align="alignnone" width="800"]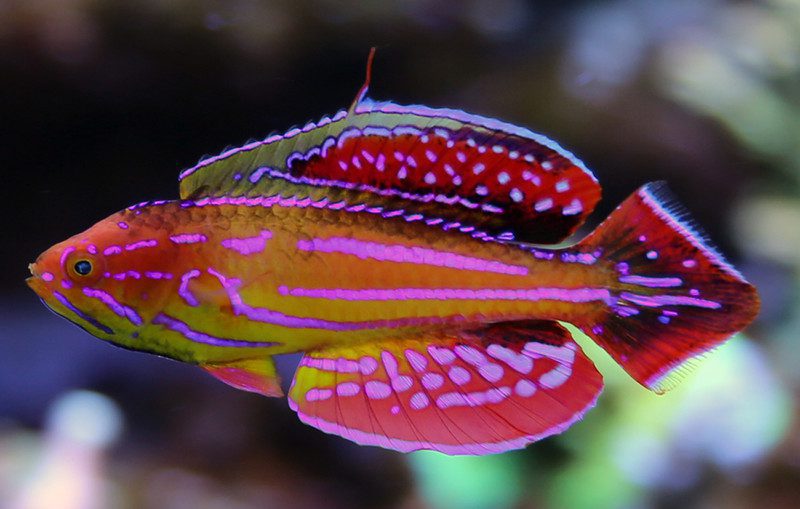 Image: reef central[/caption] The Diamond Tail Flasher wrasse, 
Paracheilinus attenuatus
, is one of the most attractive yet lesser known species of Fairy Wrasses /Fairy Flasher from the Indian Ocean. This fish is very much sought after and why not, with all its vibrancy and stunning hypnotic colors, rendering it the most photogenic of the flasher wrasses. The Paracheilinus genus are known as flasher wrasses because males put on an extraordinary display of exaggerated movements and intensifying "flashing" colors when courting and mating.  Aside from the display, male Diamond Flasher Wrasses look great even without being in full nuptial coloration making them great acquisition candidates for aquariums. Aquarists debate the exact number of flashers due to geographical variations and hybridization issues, but it currently stands at approximately 16 species spread out from East Africa and the Red Sea, throughout all ...