There is more to orn
amental fishing than meets the eye. Kenya Marine Center (KMC) is orderly about this process right from the beginning to the end.  There are a few points that stand out in every successful shipment and they are as follows:
                                            Transport
Kenya is a developing nation which has its challenges of growth.  In the coastal region of Kenya where most ornamental fish trade takes place, infrastructure is quite a challenge. Therefore as KMC, there was need for an all weather (road) fish trucks that takes the fishermen to different fishing points to ensure a good catch which is both good to the export station and its fishermen.
A good truck must carry all the needed fishing equipment. Some of the equipment required is good holding bags and oxygen cylinders to pump air to the fish in their containment bags while in transit. Modern fishing boats equipped with an out boat engine are used to ferry the fishermen to their selected fishing points. Kenya marine center preferred these boats as they can sustain the weather and currents of the ocean without endangering the lives of their fishermen.
Fishermen   
Over the years, in the evolution of the fishing industry different methods of catching fish have been discovered that are less tiring and more efficient. These methods have been found to be destructive to the environment and most hobbyists complain of the inferior quality of fish. At Kenya Marine Center, we insist in the quality of hard work and fish are hand net caught.
Kenya Marine Center Packing fish for transit. The fishermen poke at the caves where the fish hide to scare them towards a waiting barrier net before rushing to scoop them up using hand scoop nets. This method is most popular and quite tiresome but the extra effort protects the ocean reserves and preserves the fish natural habitat.
 Holding stations
Attention is not only given to the method of catching fish. Kenya Marine Center as a company prides in supplying healthy fish.
Long term professional employees who are knowledgeable in a wide range of fish and can give proper care to them at an individual capacity, monitor the fish and the state they are in. This is made possible by investing in modern facilities and use of modern technology.
Packing of the fish
At this point bookings for shipment are already confirmed and the packing staffs are tasked to provide comfort for the fish to endure an entire flight. Each fish has its own method of packing, special boxes will be used as fish differ in size and nature. Through experience Kenya Marine Center has valued the importance of working of long term employees as we found their experience to be invaluable.
                                              Regulations and fish policies
The most important part in every shipment however, is meeting standard health measures as regulated by the Kenyan government. KMC administrators link with government health inspectors (veterinaries) to verify and certify the condition of the fish before they leave to their different destinations.
The administrators also link with airport officials to book flights that will guarantee the speedy delivery of the fish with limited to zero interference. Success of every export station lies in the number of positive feedback. Kenya Marine Center has achieved this through efficiency and a race against time in every stage.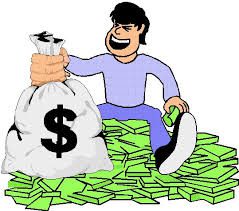 "Quality Is Our Commitment"
(The author is a Public Relations Manager at Kenya Marine center, which is the leading East Africa supplier in ornamental fish. All supporting evidence produced in this article is courtesy of Kenya Marine Center