Transportation of fish is a tender loving care process that is needed to ensure fish arrive safely and alive to their destinations. Tolerance of fish to transport is related to their ability to resist or adapt to stressful conditions.
The determinant of a successful shipment therefore lies in the packaging materials used; are the materials watertight, do they prevent rapid changes in temperature and will they withstand handling during shipping?! All the above measures should be considered when settling for shipping materials.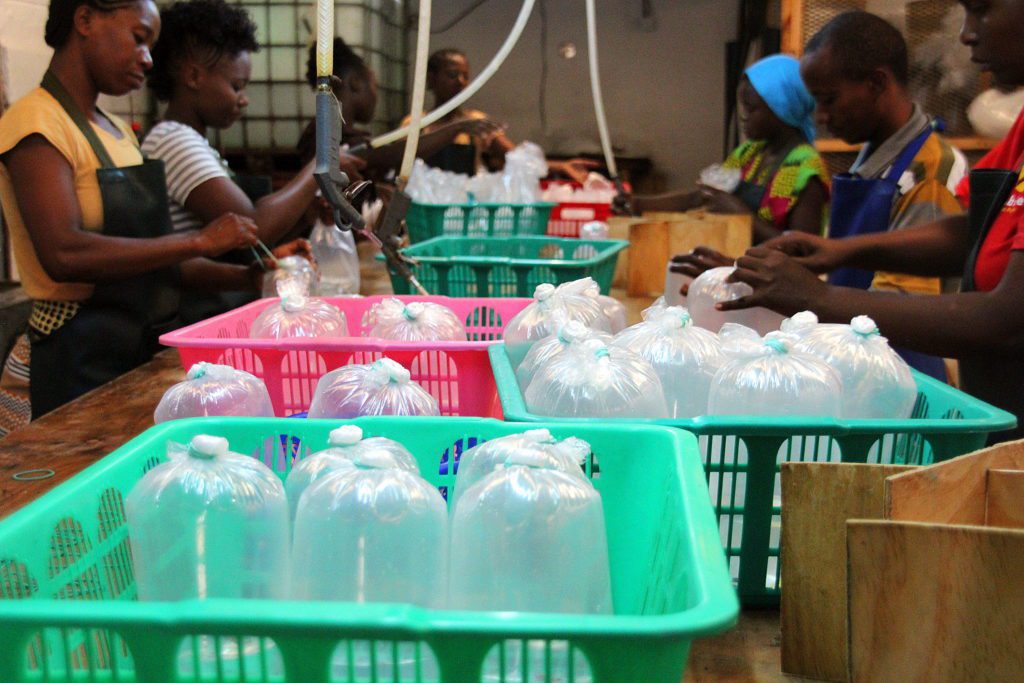 A watertight element is most vital in placing the fish for transportation. The packing material should be of the best quality with the ability to withstand temperature changes and not susceptible to expanding at higher temperatures.
Fish bags are made of transparent polyethylene plastic and should be at least 3mil thick to withstand some abuse without leaking. Common "pillow slip" bags have a single bottom seal that creates sharp corners when filled with water. Small fish can sometimes become trapped in these corners during shipment and die. You can "square up" the corners by folding them up and taping them to the side of the bag (however this is much work and will take up time when packing large shipments).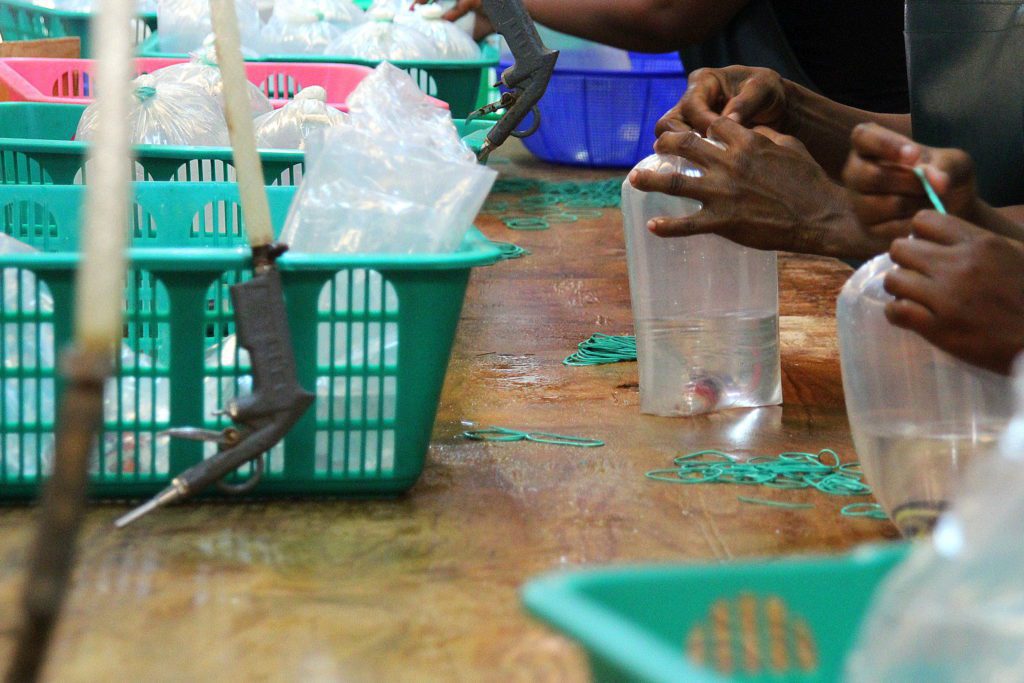 Some bags have square bottoms so that they sit flat on the bottom of the box. Square-bottom bags are more expensive but have become standard in the industry because they do not trap fish in the corners and use the space in the box more fully. The packing bags are available in many sizes to cater for different fish sizes.
At Kenya Marine Center we use food grade quality polythene bags able to withstand friction and handling better than any other forms of bags. The fish contained cannot therefore rip or tear the plastic easily. We do realize however that, even the sturdiest bags can be punctured during shipping and so we double fish our bags to maintain the permeability. The rubber bands we use to seal the bags are also of great quality to avoid breakage when significantly stretched.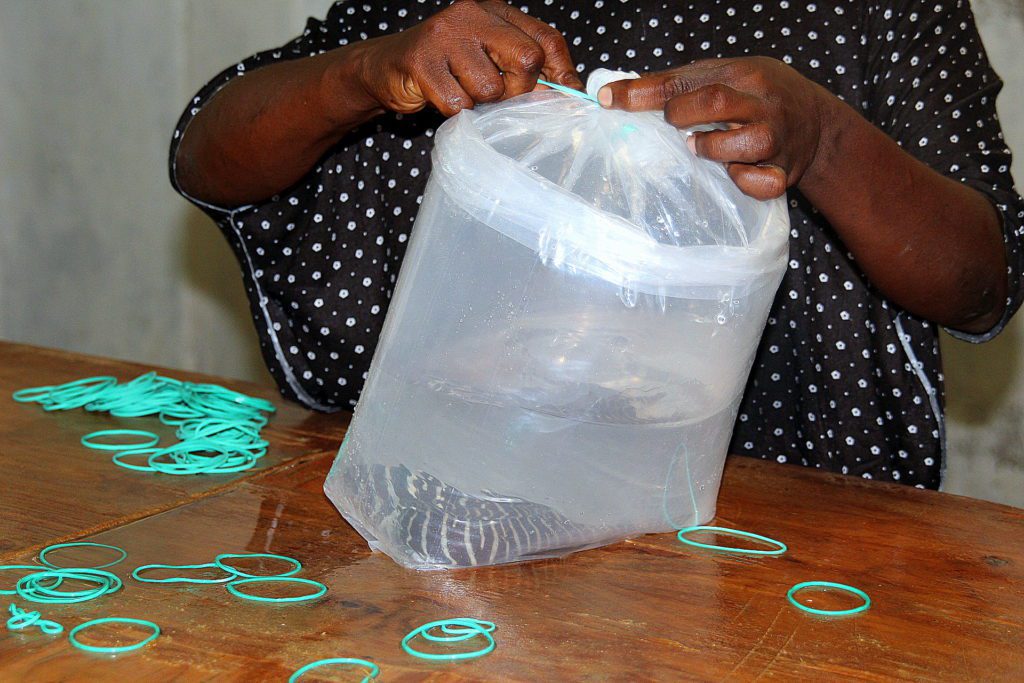 We also should note that we take control of the quality of our bags by producing our own plastic bags through a reliable manufacturer. We therefore produce our bags with the gazette bottom shape for shipping fish to avoid losing fish that tend to stick at the corners of the bags. Our bags which are double sealed with the right thickness of plastic are produced up to about 0.6tons monthly.